Frequently Asked Questions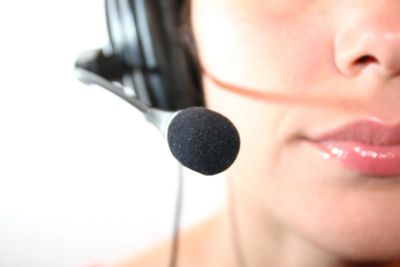 FAQ's
Frequently Asked Questions: We thought it would be beneficial to collect and post the most common questions we get asked . Those FAQ's and answers can be found below…
Question 1. Why is there a woman doing Yoga  throughout the MergedAnalytics website?
MergedAnalytics delivers intelligence that until recently was never as readily available to the average sales or marketing person as it is today.   The intelligence we deliver makes our sales and marketing users experience a type of calm they did not know was possible until now.
For more on the yoga woman, why we changed our name and what is the signifance of the three dots in our logo click here…https://mergedanalytics.com/why-we-changed-our-name-and-what-is-the-significance-of-the-three-dots-in-our-logo/
Question 2.  As soon as a MergedAnalytics account is set up,  can Trackable SmartLinks be created  without placing the MergedAnalytics  pixel on your website?
Yes.  Sign up and start creating/using SmartLinks right away.   Click HERE to create your Trackable SmartLink!
Question 3. – How long does it take to set up MergedAnalytics on our website after we create an account?
3-5 minutes.   For more on setting up MergedAnalytics click here…https://mergedanalytics.com/how-do-i-put-mergedanalytics-on-my-website/
Question 4.  Is there a WORDPRESS Plugin?
Yes.  MergedAnalytics will work on any website but we do have a plugin specific for WordPress website.  
Question 5.  Does MergedAnalytics use Cookies to track site visitor activity?
Never. MergedAnalytics relies on IP Address information.
Question 6.  Does MergedAnalytics collect or sell the data that it provides our users?
NEVER.
MORE SECURITY INFORMATION: https://mergedanalytics.com/security/
Question 7.  How is MergedAnalytics different from Google Analytics?
MergedAnalytics provides the COMPANY NAMES and in Some Cases EMAIL ADDRESSES of the people who click on the LINKS you post as well as the website pages that were clicked.   We filter out server clicks, bots, spiders and other non human clicks. We do NOT use any tracking cookies.
Question 8. Does MergedAnalytics track people's activity on other websites?
Never.
Question 9.  Is MergedAnalytics GDPR compliant?
Yes.  Learn more https://mergedanalytics.com/gdpr-compliance/
Question 10: Can Google UTMs be created within MergedAnalytics without the user needing to go into Google Analytics?
YES
Question 11 . Can MergedAnalytics uncover EMAIL ADDRESSES?
YES. MergedAnalytics integrates with Email Service Provides like MailChimp and CRMs like MS Dynamics.  If a UTM is used to gather dynamic information like a CONTACT ID or Email Address of the person who clicks a link that is in the body of an email…MergedAnalytics is smart enough to capture and report that information down to the individual level.
Question 12. Can users create their own "private block list" of companies they do NOT want to be alerted by MergedAnalytics when those companies visit their website?
Yes.  Users can make it so they do not receive alerts when certain companies of their choice visit their website
Question 13.  Can I set up and receive analytics on multiple campaigns running at one time?
Question 13b.  Also…can I only receive intelligence a specific campaigns and not others?
Yes to both questions.
Question 14 . Can I control when I receive the MergedAnalytics intelligence reports?
Yes
Question 15.  Is there a way my business can create another revenue stream and provide our own version of MergedAnalytics to our customers?
Yes – Our partners can resell MergedAnalytics in one of two ways.   The first is just simple reselling MergedAnalytics. 
The second resell option is MergedAnalytics Pro –  With MergedAnalytics Pro our partners resell a White Labeled version of MergedAnalytics.   MergedAnalytics Pro wil look as though it is your product.
Learn more…https://mergedanalytics.com/partnering/